event calendar
BAMS Monthly Meeting
Rick Kerrigan: Agaricus
UC Berkeley, 338 Koshland Hall
Thursday, November 17, 2016 | 7:30 - 9:30 pm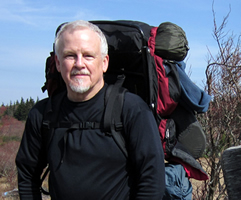 Rick Kerrigan was born and raised in California. He holds three degrees focused on mycology, including a doctorate from University of California, Santa Barbara (1989). His mentors include David Arora and Dr. Harry Thiers. Kerrigan has published many peer-reviewed and symposium papers on Agaricus, and a small volume on Agaricaceae of California, Volume 6 (Mad River Press, 1996). Pre-2016, he had introduced and named 11 or so new species or subspecies of Agaricus. He has also been awarded several US and international patents on new mushroom varieties and technologies. Rick has worked in the mushroom industry since 1991 at Sylvan, Inc., a mushroom spawn company. For most of that time he directed the company's US research effort and led the strain development team.
Kerrigan's new book, "Agaricus of North America", is scheduled to release in August, 2016; it will, among other things, introduce and name more than 40 new species, subspecies and varieties of Agaricus.
Doors open at 7:30. Meeting starts promptly at 8:00.