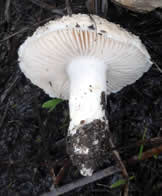 Debbie Viess profiles another Amanita species to read about in depth. To learn more, follow this link...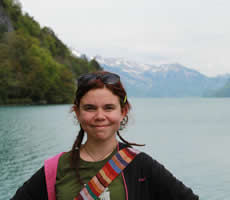 Anna Bazzicalupo presents: "Benjamin Woo's Russula Herbarium and his contribution to science". To learn more, follow this link...

NAMA 2017 Northwoods Foray
Think about attending this year's North American Mycological Association foray in Cable, Wisconsin, September 7-10, 2017. Learn from the best professional mycologists around: Nicholas Money (U of Miami, Ohio), Michael Beug (Emeritus, Evergreen State U), and Greg Mueller (Chicago Botanic Garden), Lisa Grubisha (UW-Green Bay), Greg Thorn (U of Western Ontario), Heather Hallen-Adams (U of Nebraska), Daniel Lindner (Forest Products Lab at UW), Peter Kennedy (U of MN), Dr. Andy Miller (U of Illinois), Jonathan Walton (Michigan State U), Gary Lincoff (NY Botanical Garden), Tom Volk (UW-LaCrosse), and others. This is one of the perks of BAMS membership, but you must be a NAMA member ($25 per year) to attend. Learn more...
Further Reflections on Amanita muscaria as an Edible Species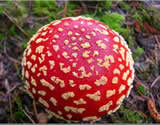 Here is a thoughtful response to the current push to eat Amanita muscaria, along with a history of its treatment in field guides, its toxins, and warnings about edibility. To read the article, follow this link...
This article first appeared in Mushroom The Journal, Issue 110, Fall 2011 - Winter 2012, p. 42. Click here to view the article on Mushroom, The Journal of Wild Mushrooming, written by Debbie Viess.

A Partnership for Science
The North American Mycoflora Project organizational meeting was held in New Haven, Connecticut, July 14-15, 2012. See 16 video presentations from the meeting. See the great group photo. Read more...
The Bay Area Mycological Society (BAMS), established in 2006, is dedicated to the art and science of mushrooms. We hold our meetings at UC Berkeley. We hold local and long distance forays, participate in the Yosemite National Park Fungal Survey, and organize the Point Reyes Fungus Fairs and All California Club Forays.
We are affiliated with the North American Mycological Association. We host a lively online discussion group. Our members range from beginners to professionals in the field. We believe that everyone wants to learn, and has ideas to share. Join us.
---