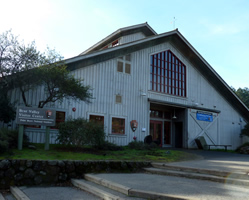 Join us for our 12th Annual Point Reyes Fungus Fair on a new date: February 12, 2017, at the Bear Valley Visitor Center. To learn more, follow this link...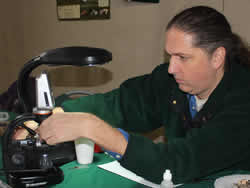 Douglas Smith presents: "Sympathy for the little guys", a look at the smaller fungi. To learn more, follow this link...

Warning: Death Caps in Bay Area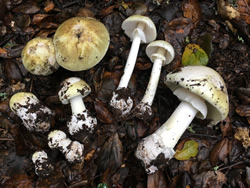 If you, or anyone you know, eats wild mushrooms, please let them know that Death Caps, Amanita phalloides, can be found in parks around the Bay Area right now. Dogs are at risk as well. To learn more about this deadly mushroom, follow this link...
Anyone who has eaten a wild mushroom and is experiencing abdominal pain, cramping, vomiting, and diarrhea should seek medical attention immediately and call California Poison Control at 1-800-222-1222.
The North American Mycological Association has a list of emergency identifiers in California who can assist with identification, and a full section of resources about mushroom poisonings.
To learn more about the deadly mushrooms in California, here is a page from our website with information and photos... When in doubt, throw it out!
Further Reflections on Amanita muscaria as an Edible Species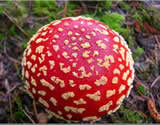 Here is a thoughtful response to the current push to eat Amanita muscaria, along with a history of its treatment in field guides, its toxins, and warnings about edibility. To read the article, follow this link...
This article first appeared in Mushroom The Journal, Issue 110, Fall 2011 - Winter 2012, p. 42. Click here to view the article on Mushroom, The Journal of Wild Mushrooming, written by Debbie Viess.

A Partnership for Science
The North American Mycoflora Project organizational meeting was held in New Haven, Connecticut, July 14-15, 2012. See 16 video presentations from the meeting. See the great group photo. Read more...
The Bay Area Mycological Society (BAMS), established in 2006, is dedicated to the art and science of mushrooms. We hold our meetings at UC Berkeley. We hold local and long distance forays, participate in the Yosemite National Park Fungal Survey, and organize the Point Reyes Fungus Fairs and All California Club Forays.
We are affiliated with the North American Mycological Association. We host a lively online discussion group. Our members range from beginners to professionals in the field. We believe that everyone wants to learn, and has ideas to share. Join us.
---